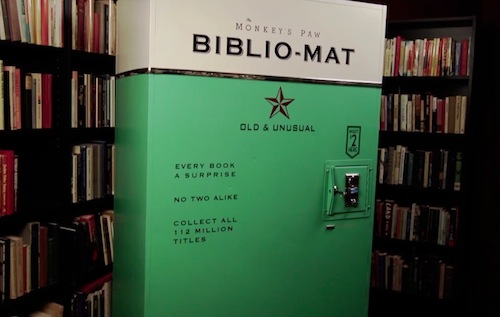 Forget sugary sodas and deep fried potato chips, The Monkey's Paw, a Toronto-based book store, is filling it's vending machine with a different treat–used books.
The Biblio-Mat vending machine dishes out food-for-thought, rather than junk food for those who feed it $2 worth of coins.  Created by designer Craig Small and the store's owner Stephen Fowler, the Biblio-Mat dispenses random books of various sizes and titles as, "an artful alternative to the ubiquitous and often ignored discount sidewalk bin."
We love the concept! Hopefully one of SF's bookstores will create something similar!
Check out an interview with Fowler about the project here or watch a video about the machine here.
Filed under: Book Nut