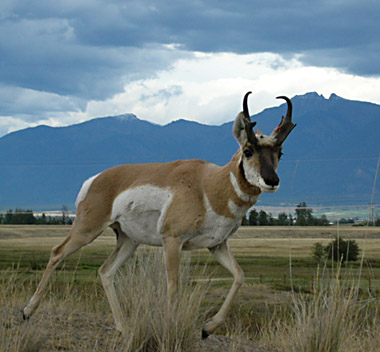 Yesterday, our very own Mary Ellen Hannibal was featured on KPCW, Park City Utah's NPR affiliate!
Hannibal, author of  "The Slow Migration from Science to Policy", in the current issue of High Country News, discusses the "Path of the Pronghorn," which is the first (and only) animal migration to be protected by the government.
Pronghorn date back to the Pleistocene, and they are the fastest land animals but for an African cheetah; this herd has been using this pathway for more than 6,000 years, and gas and oil development was threatening to interrupt it.
Filed under: Author Interview, Mary Ellen Hannibal